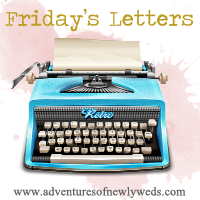 Dear Friday
: how I love you and missed you. You came fast this week...keep up the good work.
Dear Olympics
: I love watching you every day and night. You are awesome. Can you come on earlier so I can get some sleep please?
Dear Cleveland
: I will get to see you in less than 10 hours. I am really excited and hope you are feeling the same.
Dear Riley
: keep up all the moving and shaking. You go girl!
Dear JCP
: if my baby furniture does not come by next Thursday you will have one crazy pregnant woman on you. You have been warned.
Dear coffee:
I miss you so.
Dear husband:
I am apologizing now for the 5 hour car ride to dad's house. All the stopping, complaining, sleeping, turning is sure to get on your nerves. This is going to be one long trip for you. You will still love me in the end though.
Everyone have a good Friday and weekend! Shower posts next week.
xoxoxoxo
Shannon